Thank you for visiting our website!  Please take a few minutes to learn more about us through these FAQs. Please call us at 1-800-759-6960 with any questions you may have.
Biohazard Remediation Training FAQs
Hoarding | Extreme Cleaning Cleanup FAQs
Crime Scene & Biohazard Remediation FAQs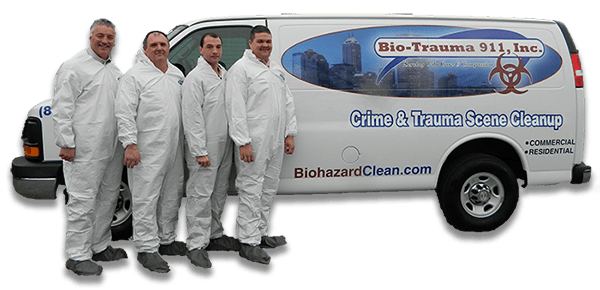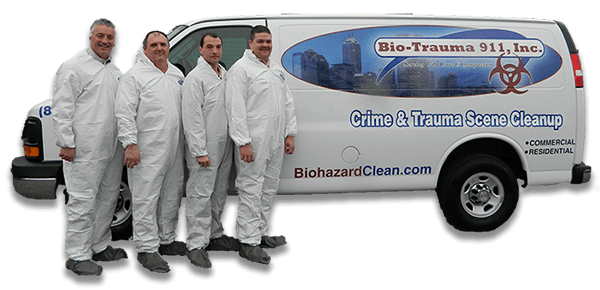 Meet Our Team
Our management team has worked together since 2005.  We know the industry but more importantly, we know how to help YOU!
Photos of Our Team & Their Work
Although our teams are typically too busy to take photos, we do occasionally take the opportunity to photograph them at work
Memberships & Organizations
We will typically contact you within a few hours to discuss your needs.  If you're in need of immediate attention, please call us at 1-800-759-6960